How to design a livestream to match a new aspect ratio
Creating engaging video content across platforms is becoming more of a challenge.
As social media and mobile companies prefer new aspect ratios moving away from the traditional YouTube 16:9 widescreen format.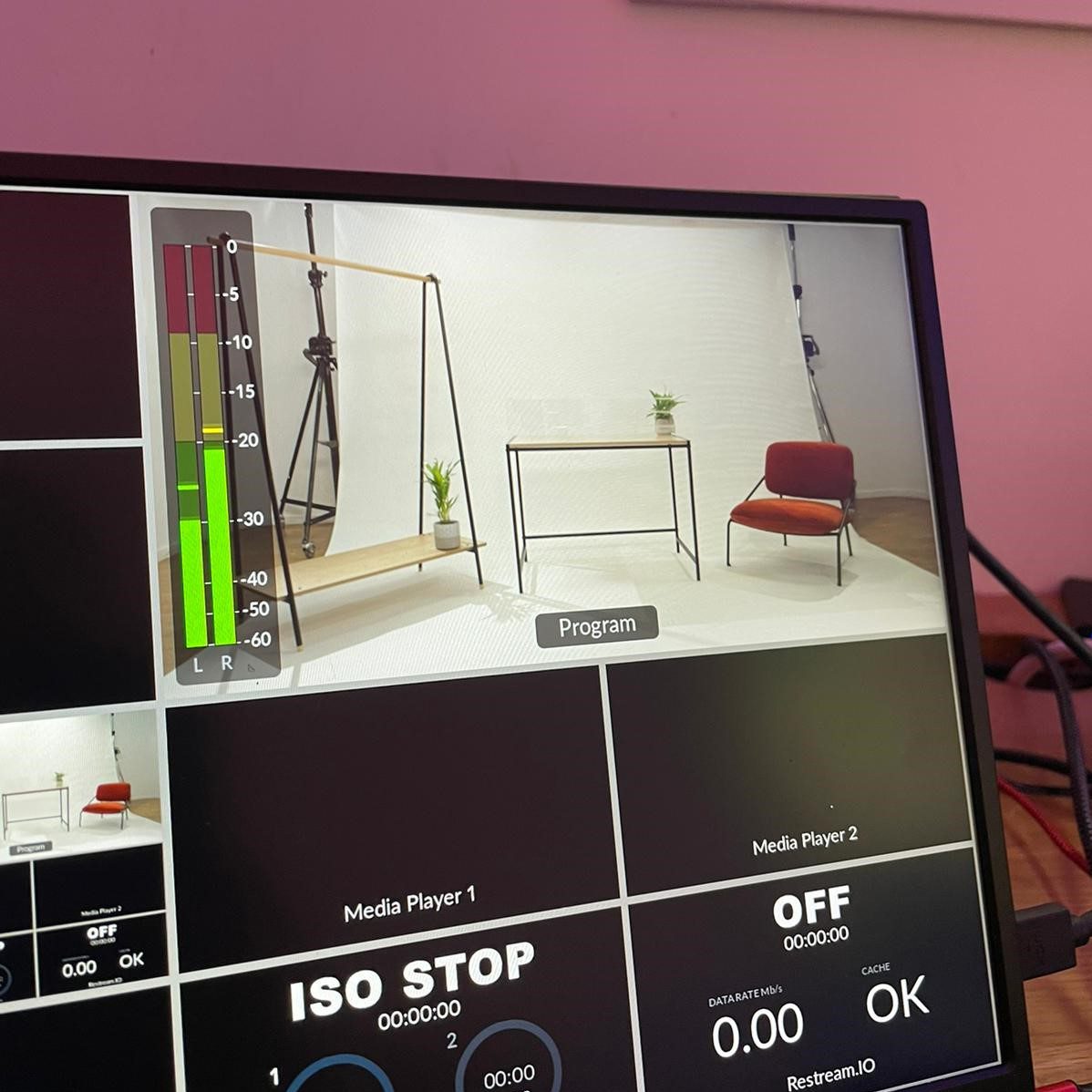 The 9:16 ratio, primarily used on Instagram Live means companies need to augment their production capabilities to take full advantage and power of livestreaming events to the same quality as Facebook.
This alienates Instagram's entire audience who could potentially learn more about companies, brands, and events with the high quality of a live stream.
Developed as an entirely visual-based platform, Instagram's active members take up 25–34-year-olds at 32.1% and 18–25-year-olds at 29.9% and spend an average of thirty minutes browsing Instagram every day.
With the decreased amount of Facebook users in young people, we need to take new measures to reach them where they are.
On one of our latest projects for a shopping channel we were able to tackle this through programmes like OBS and Yellow Duck, high-quality livestreaming featuring live mixing camera feeds.
Truman Gough, who heads technical development says:
"The start point for us was the target social media video hosting which in this case was a specialist video hosting platform for Instagram that required a Portrait 9:16 video feed. This means that you either shoot in old school widescreen and crop the image along the way using your livestream software to convert the 16:9 camera feed to 9:16. There's a better option whereby if you buy a special mounting plate for the camera you can angle it at 90 degrees and send the feed 9:16 straight to your livestream. Either way works, but you will better 4K production with the latter method, which is what's really needed for things like fashion and music videos these days."
Of course the major challenge in any event is not so much technical but more to do with stage management. 9:16 means presenters need to be framed and tracked constantly and you only have a thin window to capture all the action.
Regardless of the technology, always remember to serve the right livestream format to suit the audience and in some cases where you need to serve multiple formats we can devise ways to cut to shape the streaming to suit each platform whilst streaming on all simultaneously.
Learn more about our livestreaming capabilities here.