Access to TV advertising for new and rising brands
Did you know that both ITV-X and AdSmart from Sky could offer ways to help your business seize major marketing advantages with precisely targeted TV advertising? Sky provide advertising budgets starting at £5,000 whilst ITV-X has no minimum spend and both compete well with Google Ads but with a far greater impact on results. Now you can afford to advertise alongside top brands, on some of the nation's favorite channels.
One-Stop Service
TVNF operates a national service as an official ITV-X and Sky AdSmart Agent with our own in-house film and animation service. We promise to provide you with the most affordable, creative production.
Here's why you should use consider working with TVNF.
Sky TV Ad Campaigns start from just £3,000 - with tangible results!
Why put up with the vague assurances by radio and magazines that your advert has hit your desired audience?
Now there's a better alternative. A starter AdSmart campaign costs as little as £3,000.
It can reach up to 10,000 highly targeted views in just 30 days, all for less than the cost of most local commercial radio stations and glossy magazines!
Select exactly who you want to see your advert
Advertisers select the precise audience they want by profile and by postcode and you pay per 1,000 actual audience views.
Addressable TV technology gives brands and marketers the ability to reach audiences based on millions of different data points such as demographical, socio-economical, location and behavioural characteristics.
Addressable TV has democratised the TV advertising landscape, making TV available to business of all shapes and sizes – from McLaren Automotive reaching ultra-high-net-worth car lovers nationally to local car dealers engaging customers within a 3-mile radius of their showroom.
This data driven technology also allows advertisers to use their own customer data meaning more effective targeting and evaluation.
Boost perception of your brand value
Appearing on TV will improve the perception of the brand because your Ad is seen alongside the UK's major brands.
'As Seen on TV' is still a byword for credibility and trust that businesses aspire to but barriers like cost and lack of targeting have meant TV advertising was out of reach. Addressable TV has broken down these barriers.
AdSmart gives businesses access to reap the rewards of the premium and trusted environment of TV with the confidence they only pay for advertising that has been seen in full and by the desired audience.
Real analytics prove major for small businesses.
Both Sky and ITV measure and report back to your real audience views. This is matched against case-study after case-study show big increases in sales.
What's great is that the whole campaign has cost us under £10k and Christmas saw a 17% increase in sales.
George Richardson, Owner & Sky AdSmart user
Richardson's Garden Centre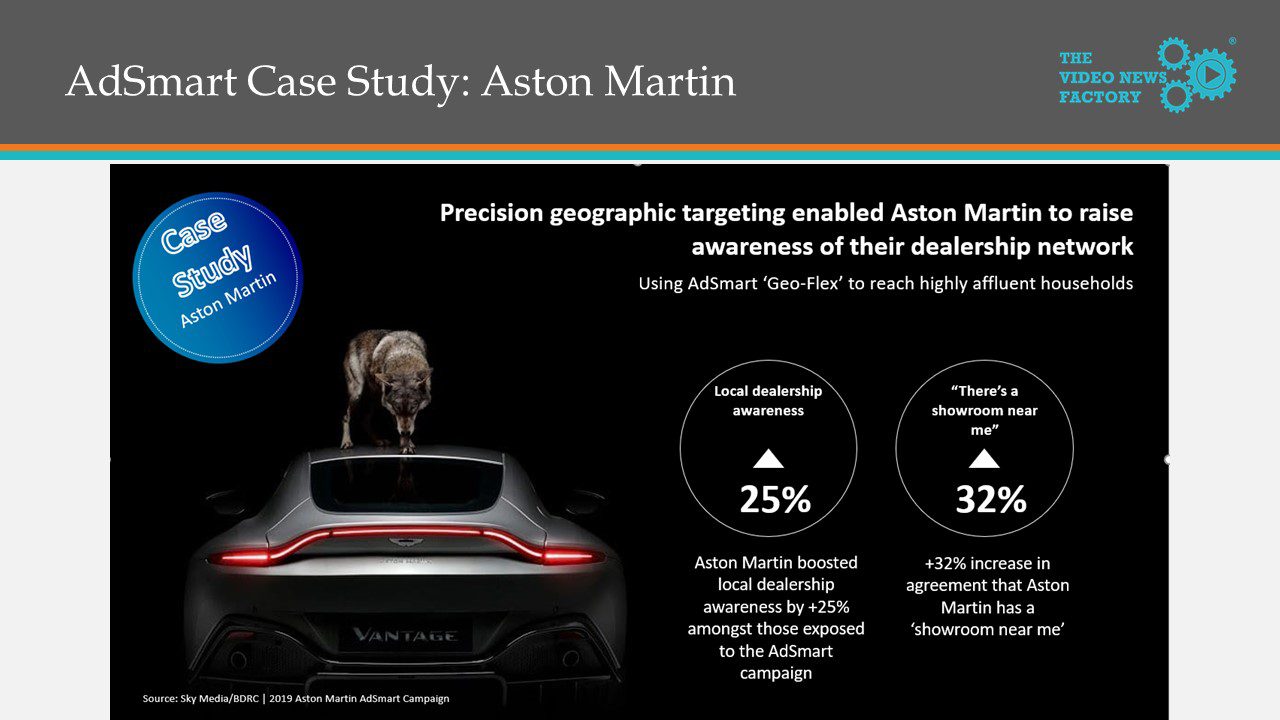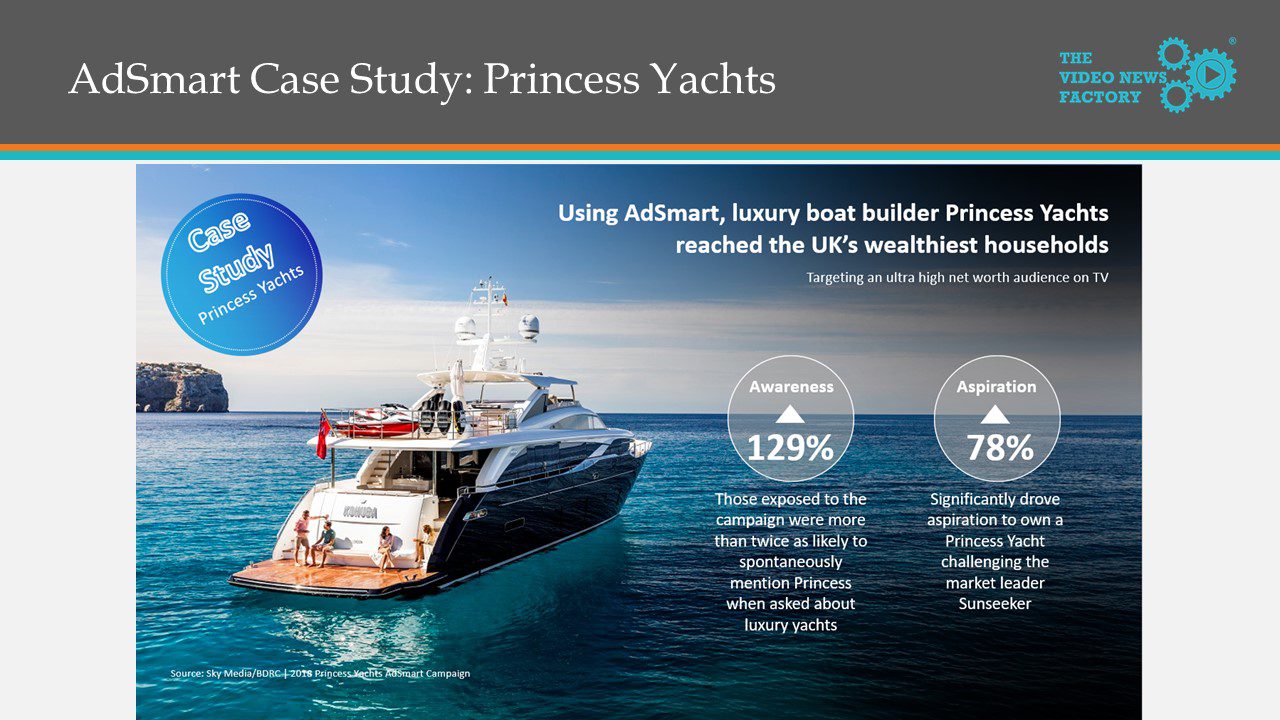 Adverts reach viewers on any Sky Box channel
Instead of paying by channel and air-time you pay for viewers who will see the advert no matter which Sky channel they are watching.
This is a real game-changer as it overcomes the challenge of viewers being dispersed across so many channels.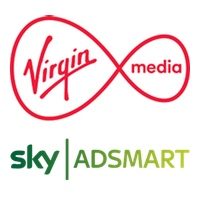 Option to extend coverage to Virgin Media Viewers
For National (non-postcode based) campaigns you can gain extra reach via Sky Adsmart to Virgin Media TV viewers.
Combined with Sky Box and Sky Glass viewers that is 40% of the UK's households with the higest per capita spend of any TV audience.
TVNF offer free pre-production creative services
All TVNF clients get a free workshop to help choose the best concept. We'll then provide scriptwriting and a visual storyboard free of charge together with a detailed project plan and fixed price estimate. This saves you money and de-risks your investment.
TVNF offer a complete range of video and animation services
Since 2010 we have mastered the production of almost every type of video, from on-location shoots, special effects and award-winning animations and our own advanced TV studio. No matter what you might visualize we will know exactly how to produce it.
Multi-channel video media marketing support
Whilst TV Ad campaigns should certainly be the jewel in your brand marketing crown, the best marketing strategies also ensure short-form mobile-friendly videos are distributed alongside TV advertising to enhance brand awareness. We have a decade of expertise in creating social media video campaigns.
Creating an integrated campaign often means major savings are generated by re-purposing media from the original TV Ad to suit Twitter, Instagram, Facebook and TikTok.