TVNF is delighted to announce Truman Gough has joined our team.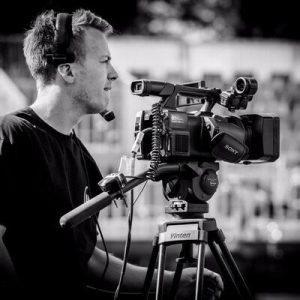 His initial focus will be to support MiStudio technology rollout, work on content production, and assist R&D as part of the launch MiStudio. The new TVNF MiStudio range of products and services is set to power next-generation video production for not just our own production but also to help revolutionise our client's in-house production capabilities.

After graduating with a 1st Class Honors Degree in Media Production, Truman started in the Events Industry as an AV Technician, working on conferences and creating exciting content for some of the biggest companies. Truman brings valuable experience and expertise to support the advanced production of 3D animation, directing live-streaming and sound engineering to TVNF.

FUN FACT: Truman Enjoys many extreme sports such as Rock Climbing, Freestyle BMX & Motorsport.