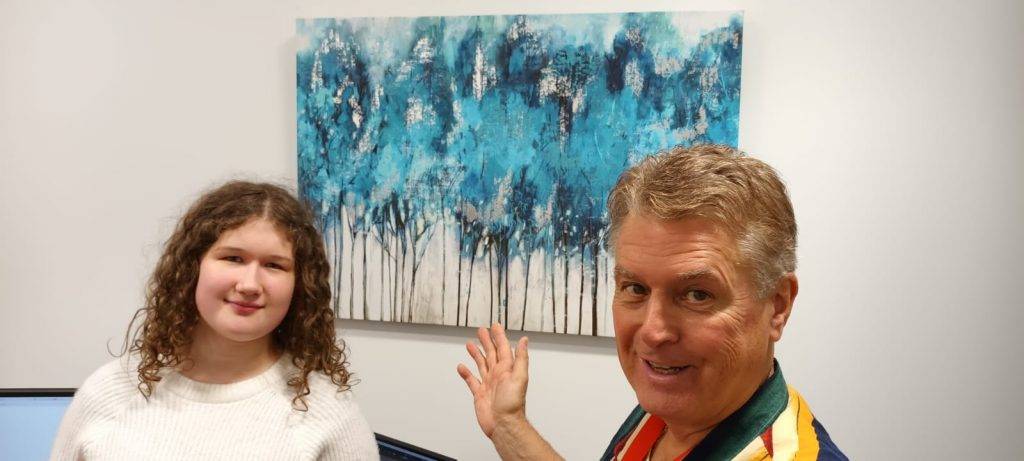 Elsa and her experience with TVNF!
This week, we said goodbye to our lovely apprentice Elsa!
Elsa, who attends MK College has been with us for 7 months, from helping the team with video editing to helping on set, she was a joy in our office.
With her aim to be a game programmer, she spent her time learning 3D animation, as well as the use of Blender while being coached by TVNF top 3D artist Adam Dokhan.

One quote from Elsa:
"I've learned a lot of new skills (especially with Blender!) and having to work in an office 9-5."


TVNF's Managing Director, JP Allard presented her with a calligraphy set and she left us with a wonderful picture to hang on our new office walls in matching corporate colours. We will all miss her and wish her well.
From everyone at TVNF, Good luck Elsa!
P.S. We also love the painting she gifted us and is a new addition to our new office!